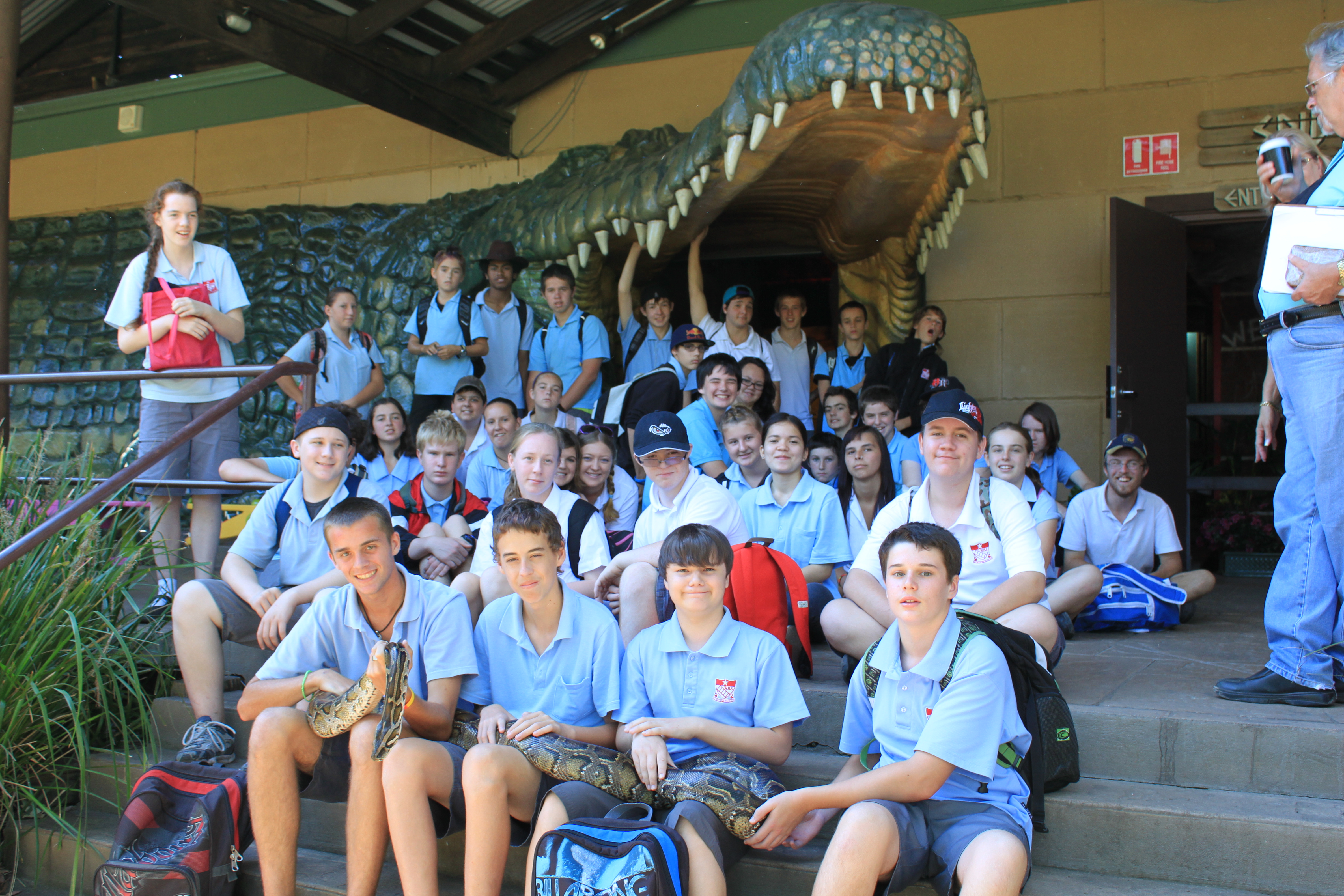 The Special Education Faculty at Wyong High School is an integral and highly valued component of the wider school community. It provides an education for students with mild, moderate or severe intellectual disability and those with more complex needs. The unit has availability for 53 students and provides four distinct programs that target the needs of all students.
The educational programs offered are relevant to students' needs, interests and abilities and are age appropriate. The teaching programs aim to prepare students for their present and future environments, including employment, independent living, community participation and further education. Teaching staff are specifically qualified and experienced to accommodate the learning needs of students. School Learning Support Officers (SLSO) assist the teachers in the delivery of educational programs. Every effort is made by staff to meet the needs of students in a caring atmosphere which fosters personal growth.
Most students undertake a special program of study that leads to a Life Skills Higher School Certificate. All programs are modified to suit the student's individual needs and do not require external exams and do not count towards the ATAR (Australian Tertiary Admission Rank).
Our Vocational Education class caters for students with mild intellectual disability (IM). The purpose of this program is to provide the necessary skills and learning experiences needed to transition from school. Students follow a Life Skills pattern of study and will be encouraged to participate in work experience, transition to work activities and TAFE.  
Our Independent Learners class caters for students with mild intellectual disability (IM). This program aims to equip students for lifelong learning so that they are able to participate fully in their community. To achieve this it provides necessary academic, emotional and social skills and learning experiences across all the key learning areas.
Our Living Skills class caters for students with moderate or severe intellectual disability (IO/S). This program offers learning and practical experiences in the necessary skills needed for independent living.
Our Multi Categorical class offers students the opportunity to succeed in a positive learning environment. Programs are offered on an individual basis meeting the academic, social and emotional needs of all students.
All programs provide Individual Learning Plans (ILP), and when necessary Individual Transition Plans (ITP), Health Care Plans (HCP), Behaviour Management Plans (BMP) and Risk Assessments.
All students in the Support Unit have the opportunity to be part of a mainstream high school while being supported. Integration occurs through involvement with the wider community by way of Community Access Programs, Work Experience and TAFE and, in the school community by way of:
Vertical Roll Groups
Assemblies
Shared playgrounds and areas
Year Assemblies, excursions and cultural activities
SRC involvement
Significant events eg Anzac Day, Market Day etc.
Sport
Sports Carnivals and competitions.
Placement into the unit is by the District Office panel. Parental permission is always needed prior to placement and a student may be withdrawn and placed into mainstream classes at any time if the parent so wishes.
Students eligible for special transport will make application through the school, and a decision is taken by DET Transport, Wollongong.